Backstage tours. Something different!
Take a Sarasota Opera House tour around the building and backstage – the tour pulls back the curtain to reveal the hands and hours it takes to produce an opera.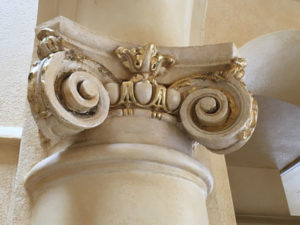 Singers fill out a multi-page costume questionnaire with detailed body part measurements many of us never consider (think wrist to elbow, elbow to shoulder, etc.).
Scenery must be built just so in order to slide in and out of a very tight backstage area.
And did you know the orchestra plays in a pit? Honest. A real pit placed under the stage. They see nothing happening on stage but hear everything.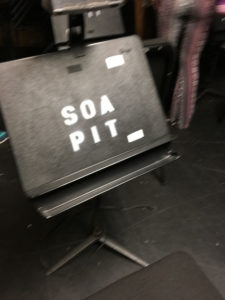 Mondays during opera season public tours offered at 10:30 a.m. on these upcoming dates: Monday Feb. 20, Monday, Feb. 27, Monday March 6, Monday, March 13 and Monday, March 20. Tickets are $12 each. This qualifies a unique gift to yourself or an opera lover friend.
Private tours for groups of 20 or more available. Call the box office at (941) 328-1300.
Tours are led by members of the Sarasota Opera staff and take two hours.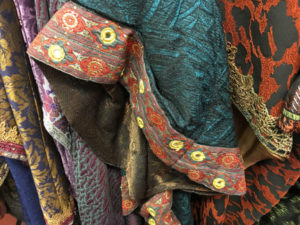 Consider doing the tour then staying downtown for lunch – a perfect combo.
The 1926 Sarasota Opera House, a lovely historic building with outstanding acoustics, stands restored and elegant inside and out.
Speaking of acoustics – in Greece a guide asked us all to walk high up on the steps of an amphitheater built into a hillside. Once there, he dropped a dime on the stage. We heard it clearly up high.
This Opera House is like that. Drop a dime on the stage floor and the last row hears it.
We stood on stage and squinted into the upper regions of the balcony. Our guide told us a racy story of how the highest seats were used when the Opera house was a place for working girls. Go on the tour to get the details.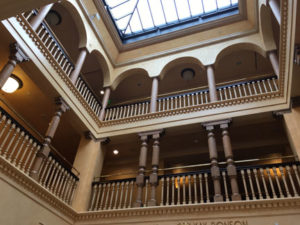 Getting behind the scenes can be as popular as attending an upfront performance at a theater or a theme park.
Backstage tours popular around the state
Busch Gardens in Tampa offers a number of backstage tours including their animal care center behind the scenes (starting at $29) and my personal favorite, their award-winning Serengeti Safari, done in an open air truck that goes out into the plain.
Photographers who had been to Africa said they got better photos that day we were there at Busch Gardens then when in country. We were all dropping long lenses and grabbing wider ones as zebras came right up to the truck – with a long lens it was just one big black stripe on white.
A Wild Night Backstage Tour at the Miami Zoo
Are you a night owl? This next one is for you:
The Miami zoo has a Wild Nights tour – a walk on the wild side ($30 adult). This guided tour takes place the second Saturday of each month from 7 to 9 p.m. Go behind-the-scenes with the zoo's nocturnal, night-loving animals, your newest best friends. Each month's theme visits a different part of the zoo.
Backstage Tours at Disney World
Of course Disney World in Orlando captures the backstage magic in a really big way with a full day (seven hour) tour (adults $275). Go behind the scenes to see the wizardry at Epcot and Magic Kingdom Park explained. But is it still magic if we know how they did it?
Ah, that is for you to decide.
More to Explore
Emerson Point Preserve and Waterfront Doings in Palmetto
Go Greek for a day or two in Tarpon Springs
Four Travel Journalists Find Great Food on the Open Road