Where is Wauchula?
It is the place to be on the third Saturday of every month.
Seriously.
The city's web site describes Wauchula as being one hour from anywhere – the public relations way of saying we're small but we are near the big guys – Tampa, Orlando and beaches are not far away.
This southwest Florida town is described as the "last bastion of beautiful old South Florida."
Who could resist?
I'm all about visiting last bastions.
Main Street Wauchula cinched my desire to visit by starting a new event the third Saturday of every month – Downtown Wauchula Heirlooms & Originals Main Street Market, antique, handmade, homemade.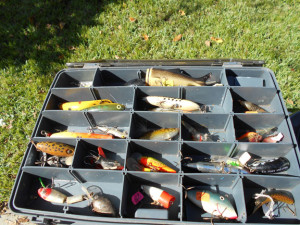 A very long name!
Wauchula is the place to be the 3rd Saturday of the month
The market debuted the third Saturday in October and I was there.
In downtown Wauchula (about three blocks long on Main Street) vendors set up tables along winding sidewalks in the small, sweet Heritage Park, a lovely landscaped park of about one city block anchored with a large fountain as its centerpiece.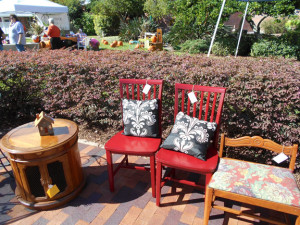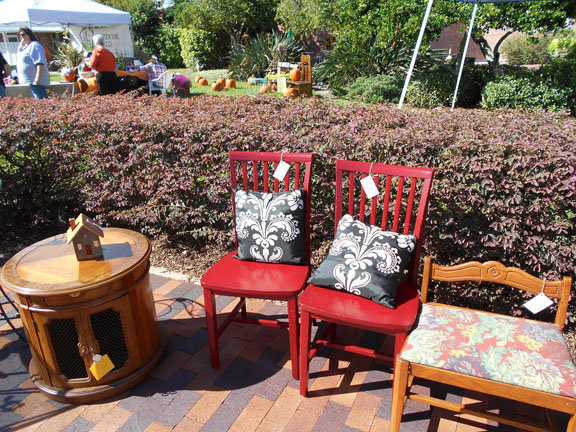 Collectibles caught the eye. Recycle letters made from a tin roof in Missouri. War posters from World War II next to a box full of old folding knives, a popular stop for men folk.
Home made quilts. Home made candles. All the while the fountain is gurgling and the sun is shining.
Photos from the 19th Century jammed into cardboard shoeboxes. The subjects sat still and stared into the camera. Across the years their eyes look into ours.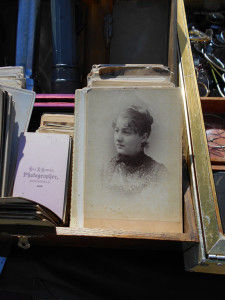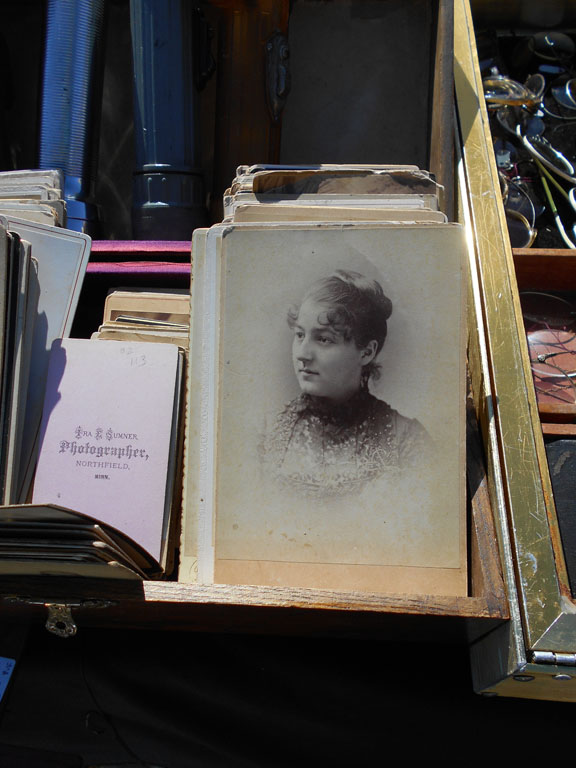 I wonder – what is their story? Why did they sit for the portrait? Novels could be written just trying to decipher the enigmatic expressions on the faces of forgotten men, women and children now faded to soft sepia tones.
I bought three portraits. Perhaps they will tell me their stories.
This first market day was a delightful start to what is billed as a one-year commitment for now. Main Street Wauchula, the organizers, has committed to the Market on the third Saturday of every month, from 8 a.m. to 3 p.m. for the next 12 months.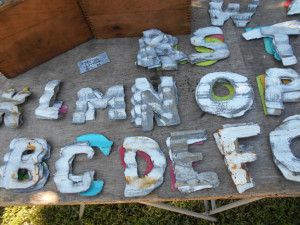 Do go!
But be advised Main Street has many empty storefronts and few choices for meals. One restaurant sign said it was open Monday through Friday, not helpful for the Saturday Market.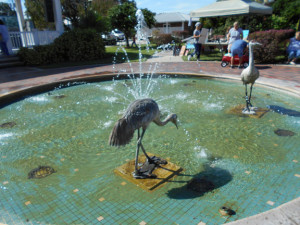 Wauchula and Arcadia together make a good road trip
Suggestion:
Do the third Saturday Main Street Market in Wauchula then head south about 30 minutes to Arcadia, famous for its downtown antique district and yes, they have restaurants, tearooms, cafes and an ice cream shop.
Here is a plan:
Make a third Saturday of the month your antique, collectible, handcrafted road trip day. Discover last bastions and small towns off the beaten path from anywhere.
Story and photographs ©2015 Lucy Beebe Tobias. All rights reserved.
More to Explore
Sholom Park in Ocala has peaceful paths
Punta Gorda has historic murals on display
Art and food go together in Puerto Vallarta