Lucy Beebe Tobias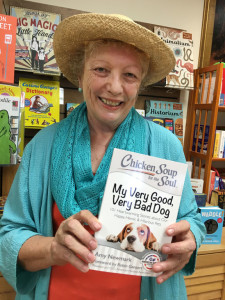 Background: Award-winning reporter, environmental writer, and photographer Lucy Beebe Tobias retired after 23 years with New York Times regional newspapers in Florida to become a travel journalist,  pursuing adventures in both wild and great places yearning to be discovered in Florida and beyond.
In addition to writing books Lucy is a correspondent for the Sarasota Herald Tribune, writes for Visit Sarasota County, Visit Charlotte County and contributes to local, regional and national magazines. A story she wrote about her dog Suzi is included in the 2016 book "Chicken Soup for the Soul: My Very Good, Very Bad Dog" available at bookstores.
Her first book "50 Great Walks in Florida" published by University Press of Florida in 2008, was selected to be part of their Wild Florida series. It takes you on short but significant jaunts to fascinating places all over the state. Want to know more? Invite Lucy for a fun talk and book signing to your group. The photographs are fabulous. And let's take a walk!
In 2011 her book "Florida Gardens Gone Wild" debuted as both a print and e book available on Amazon, Barnes & Noble, and her website.
The second edition entitled "Florida Gardens Gone Wild(er)" debuted in March, 2015 – with new chapters, and 23 color photographs. It even has a recipe for dirt. A must for any gardener's library.
Lucy is both the writer and illustrator of a children's book "Mary Margaret Manatee: the adventures of a young Florida manatee" published in 2013. A Spanish version of Mary Margaret Manatee is scheduled for publication in May, 2016.
Lucy served up videos, blogs and stories about real Florida as Authentic Florida Expert for two years at www.VisitFlorida.com 
She continues unique travel, gardening and environment adventures at www.LucyTobias.com. You can sign up for her Saturday Morning magazine (free) that comes in your e mail once a month – things to experience around Florida and beyond. To subscribe, go to www.LucyTobias.com
Her stand alone e book, published December 2012 is "10 Florida Great Walks Around Gainesville and Ocala" and is available on Kindle.
She is available for book signings and energetic Powerpoint presentations about any her books or the process of getting published in the digital age.
Her motto is: "Have Hats, Will Travel"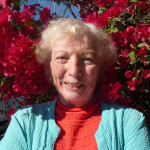 Lucy, a resident of Sarasota, Florida, is a member of the Florida Outdoor Writers Association, the North American Travel Journalists Association and a volunteer with the Mote Marine Turtle Patrol along with Sunshine Corgi Rescue and an active member of the Sarasota County Butterfly Club and ABC Books 4 Children and Adults
Contact Lucy